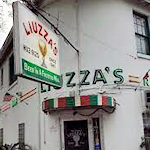 Liuzza's has been serving up classic Creole cuisine for over 75 years. The restaurant has a casual and relaxed atmosphere, with a menu that features traditional dishes such as gumbo, jambalaya, and po' boys.
One of the standout dishes at Liuzza's is their signature "Frenchuletta," a unique twist on the traditional muffuletta sandwich. The Frenchuletta is made with salami, mortadella, ham, provolone cheese, and olive salad, served on a French bread loaf that is lightly toasted and buttered.
In addition to their food, Liuzza's is also known for their welcoming and friendly service, and their enormous, ice frosted beer schooners. The staff is known to be attentive and helpful, making sure that customers have an enjoyable dining experience.
Liuzza's is a beloved New Orleans institution that offers delicious food and a welcoming atmosphere, making it a must-visit for anyone looking to experience the city's vibrant culinary scene.
Trivia: Not to be confused with another beloved neighborhood spot a few blocks away, Liuzza's By The Track on N. Lopez St, so-named as to avoid confusion with the Liuzza's on Bienville St.
Liuzza's: Diner/Neighborhood Cafe, 3636 Bienville, New Orleans (Mid-City) map - 482-9120