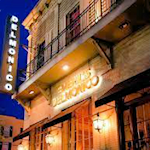 Emeril's Delmonico is a popular restaurant located in New Orleans, Louisiana. The restaurant was opened in 1998 and is owned and operated by renowned chef Emeril Lagasse. The restaurant is known for its upscale atmosphere, top-notch service, and high-quality cuisine that blends traditional New Orleans flavors with modern culinary techniques.
The menu at Emeril's Delmonico is diverse and features a range of dishes that are designed to cater to a variety of tastes. Some of the signature dishes on the menu include the Delmonico Ribeye, Crawfish and Andouille Sausage Etouffee, and the Fried Green Tomatoes. The restaurant also offers a wide selection of appetizers, soups, salads, and sides, as well as an extensive wine list to complement the meal.
In addition to its exceptional food and service, Emeril's Delmonico is also known for its historic location. The restaurant is situated in a beautifully restored 130-year-old building that was once home to the original Delmonico restaurant, which was founded in New York City in the mid-1800s. The building's elegant decor and classic architecture provide a fitting backdrop for the restaurant's upscale ambiance.
Emeril's Delmonico is a must-visit destination for anyone looking to experience the best of New Orleans cuisine and culture. With its exceptional food, impeccable service, and historic setting, it's no wonder that the restaurant has become one of the most beloved dining destinations in the city.
Emeril's Delmonico: Creole, 1300 St Charles Ave, New Orleans (Central City) map - 525-4937