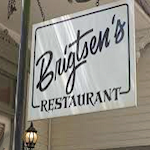 Brigtsen's is a renowned restaurant located in New Orleans Riverbend, known for its high-quality Creole cuisine and welcoming atmosphere. The restaurant was opened in 1986 by Chef Frank Brigtsen and his wife Marna, and it has since become a beloved institution in the city.
The menu at Brigtsen's features a wide range of traditional Creole dishes, including seafood gumbo, crawfish etouffee, shrimp and grits, and fried oysters. The restaurant also offers a selection of classic Southern desserts, such as pecan pie and bread pudding.
One of the signature dishes at Brigtsen's is the "smoked duck and andouille gumbo," which is made with a rich, smoky roux and tender pieces of duck and spicy sausage. Another popular item is the "blackened redfish," which is seasoned with a blend of herbs and spices and cooked to perfection.
The restaurant's cozy and intimate setting is decorated with artwork and memorabilia that reflect New Orleans' rich cultural heritage. The staff at Brigtsen's is known for their warm and friendly hospitality, making guests feel like they are part of the family.
Brigtsen's has received numerous accolades over the years, including a James Beard Award for "Best Chef: Southeast" for Chef Frank Brigtsen in 1998. The restaurant is open for dinner only, Tuesday through Saturday, and reservations are strongly recommended.
Brigtsen's: Creole, 723 Dante, New Orleans (Riverbend) map - 861-7610