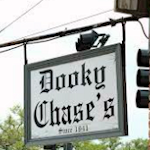 Dooky Chase is a legendary New Orleans restaurant that has been serving up traditional Creole cuisine since 1941. It was founded by Emily and Dooky Chase Sr, and it quickly became a gathering place for African American musicians, civil rights leaders, and politicians during the era of segregation.
The restaurant has been run by the Chase family for generations, and it has become famous for its delicious food and its historical significance. Some of the most popular dishes on the menu include gumbo, fried chicken, red beans and rice, and bread pudding.
Over the years, Dooky Chase has hosted many famous guests, including Martin Luther King Jr., Ray Charles, and Barack Obama. It has also been featured in numerous movies, TV shows, and books.
In addition to its culinary offerings, Dooky Chase is also home to a collection of African American art, which is displayed throughout the restaurant. The art includes works by both established and up-and-coming artists, and it adds to the restaurant's unique and vibrant atmosphere.
Dooky Chase: Creole, 2301 Orleans Ave, New Orleans (Mid-City) map - 821-0600