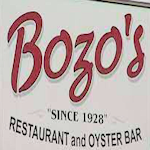 Bozo's is a long-standing seafood restaurant located in Metairie, a suburb of New Orleans, Louisiana. The restaurant was established in 1928 and has been a favorite among locals and visitors alike for many years.
Bozo's is famous for its seafood dishes, especially its boiled and fried seafood platters, which feature shrimp, oysters, crawfish, and other local delicacies. They also offer po' boys, gumbo, and other Cajun and Creole-inspired dishes.
The atmosphere at Bozo's is casual and relaxed, with a friendly staff and a welcoming vibe. The restaurant is popular with families and groups of friends, as well as with couples looking for a cozy and romantic dining experience.
Bozo's has been recognized by a number of publications and organizations over the years, including being named as one of the "Top 10 Seafood Restaurants in the US" by Coastal Living magazine. The restaurant has also been featured on numerous TV shows and in travel guides.
Bozo's is a must-visit destination for anyone looking to experience the unique flavors and ambiance of New Orleans-style seafood dining.
Bozo's: Seafood, 3117 21st Street, Metairie (Metairie Below Causeway) map - 831-8666